Home>
[Practical Examination Report] Jazz & Popular Department and Comprehensive Music Department Jazz & Popular Course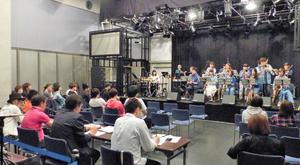 At SHOBI, there will be 4 times of examination in a year. This time, we will take a look at the Jazz & Popular Department and Comprehensive Music Department Jazz & Popular Course.
With our school teacher, who are also the examiners, help overlook this event as the examination is held as a live performance with many other students coming to enjoy music.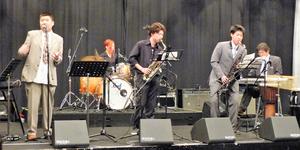 Korean student Hyunwoo Kim from Professional Musician Department has also joined in as a guest vocalist for the performance.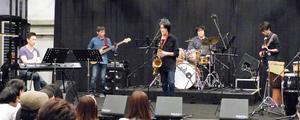 This group consists of 3 international students; Keyboardist, Bassist & Guitarist.
This intriguing performance is filled with much jazziness as each individual player gets their own solo parts, which captures the attention of the audience.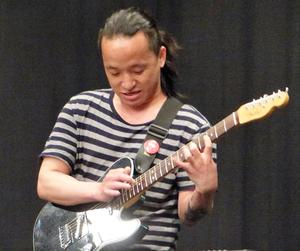 And of course, our international students got their own solo parts.
The picture on the right shows our student, Khagen Rai from Nepal soloing on his guitar. He also MCed for the introduction of each ensemble member as well as their songs.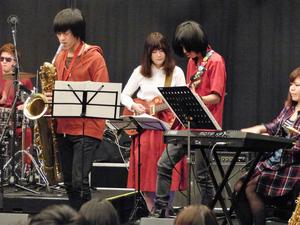 The guitarist in the middle is an international student, Raeeun Jo from South Korea.
She has to match her outfit with the rest of the members and which also to bring out the overall of the ensemble.
Everyone's outfit in this ensemble consists mainly of red color.
This is the first practical examination for the 1st year students. Many might have felt nervous; however it was a great experience for them.