Home>
Message from International Students
Drake Childress / United States of America / Arrangement & Composition Dep.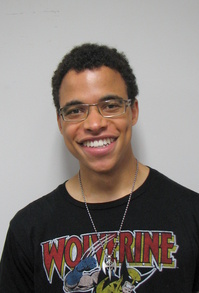 I came to Japan because I got tired of America. I came to Tokyo because....well it's Tokyo. In a traditional (non-music) school, we study cultural movements like the Renaissance, the Baroque, and the Age of Enlightenment, but I feel that modern Tokyo has such Culture that there is something here for everyone. The city pulses with a life force that is indescribable and irresistible--the districts and neighborhoods have so many distinct colors, sights, scents, and sounds that entering each one of them is like exploring a new world. It's a great environment--especially for me and my love of music. I think wherever you are, it is important to be in a place where you are constantly fascinated.
My love for music has existed well before I entered Shobi, but the energy of Tokyo has encouraged me to pursue what means the most to me. I was studying at the University of Tokyo since September of last year, but my mind on music, my many travels around the city led me to Shobi--and I am very glad I found it.
The buildings themselves are nice learning environments, but what strikes me most about my Shobi experience is the people. My classmates are very interesting people, they teach me Japanese you don't usually find in textbooks, and their personal stories are enriching. As for my Sensei's, I am amazed every time I come to class! Besides the fact that they are maestros at several different instruments and have compendious, encyclopedic musical knowledge, I get the feeling that they really enjoy what they do. It is a true love story--the fact that they have been in music for years, playing at concerts, recording, and teaching--and yet they remain as fascinated as a first year student like me. Their freshness is refreshing for me and my classmates.
Ramon Riu / Barcelona, Spain /Comprehensive Music Dep.( Music Business Course / 3rd year)
My name is Ramon and I'm from Barcelona, Spain. Since I was 16 I wanted to come to Tokyo and work in the music industry here so I finally made up my mind and moved to Japan 5 years ago.

After studying 2 years in a Japanese language school and another 2 years in a vocational school,I found out about Shobi's 4 year course in music business. I attended the open college and I was impressed by the quality of the equipments in the classrooms and the environment of the whole school. The staff was really helpful and friendly too, so I decided to transfer to the 3rd year of the Comprehensive Music Dep.
Once the lessons started I felt that the subjects matched perfectly what I wanted to do and that I was getting a very good training to find a good job later. But the most important thing for me is the support and help that the teachers and staff provide me about the lessons, job hunting and my career in general.

I've met a lot of good friends in Shobi, both Japanese and foreigners. I'm a vocalist of my own band too. So I can say I'm really satisfied and enjoying my life in Japan.
Currently, I keep on doing activities and lives with my band besides studying music business at Shobi. So I'm sure that I can get the job I want when I graduate next year.
Sagar Pradhan ( Nepal) Pop Contemporary Department
I started playing the guitar at the age of 18. But I knew that people started learning music at an earlier age. So I always wondered if I could begin to study and understand music. I often learned from my friends or the internet, but I soon realized that it was not enough, and I wasn't progressing. So eventually, I got into a music university. I started learning about the music theory, an array of music styles, various genres, composing methods, Western classical music, Western music, Eastern classical music, ethnic music, tribal music, and the history of music itself.
Alas! I soon found myself dissatisfied only to realize that my approach to music studies was wrong. Even with a BA Degree in Music, I could hardly do that a musician should. Although I had the music in me, I could never really harness and channel my musical abilities. Therefore, I decided to study music overseas to discover all the things that had been ignored, or things I had missed.
Then I came to Japan, I studied the language for 2 years, and upon my graduation I joined Shobi College of Music. This is my first year, and I love it so far. The school has a strong core curriculum that suits my needs, and enables me to expand my musical style. I am excited and eager to go for my lessons everyday. The teachers are experienced, helpful, encouraging, kind, and easy to understand. It has only been a couple of months here at Shobi, nevertheless, I have received some very valuable lessons, and I know there is more. Overall, I find the Shobi teaching method, its sound curriculum, the dedicated and approachable faculty, well equipped rooms, and a good management has made my journey to Japan worthwhile.
I'm very pleased and grateful to be here.
Thank you.
Sagar Pradhan
Pops Contemporary 1st year.

Message from current students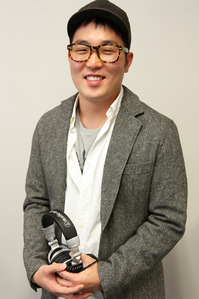 I came to japan because of my dream about study the sound & visual production.
And yes, I did not recognize any Japanese before I come.
Therefore, I studied in Japanese language institution for two years. In the meanwhile my life in japan has begun as well.

After my graduation from the language school, I have been looking for the different college that provides sound & visual production course. And finally, SHOBI music college became my final choice.

The first year in SHOBI, I learned about PA, illumination, recording and video production and it truly helped me a lot to improve my ability.
Still got one more year to go!! I'll try to do my best in SHOBI and also I'm looking forward to have employment here after my graduation.
Comprehensive Music Department Vocal Course third year student Madeleine Fritjof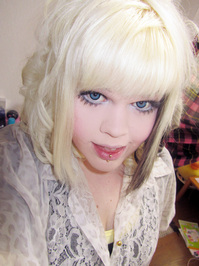 My name is Maddie but as a singer, I go by the name Aya Fortuna.
I started Shobi College of Music as one of the only European students, alone and very nervous. But as school started and kept going, I soon realized that I was surrounded by students and friends that had the same interest for music, professional teachers that did everything to support you, as well as big, clean studios and rooms filled with all kinds of equipment.
First, I took the band vocalist course for two years. I got the chance to learn how to sing and move, how to make my own songs and how to use your face expressions when performing on stage.
The first time I stood on stage, I was so nervous that I thought I was going to faint! But thanks to the support from everyone, the bad feeling quickly disappeared and from that day I've been climbing my own staircase towards becoming a good singer.
After all, that's the reason why I came here.
I love Japan and the way they teach their music styles. I love Japanese music and it's in Japanese I too want to sing in.
This school gave me this and lots more. Since the band vocalist course only had two years, I decided to transfer to the 4year Comprehensive Music Course as a third yearstudent.
I'm planning to continue until I have my diploma from the Comprehensive Music Course and keep on fighting to be able to debut here in Japan.
Until now I've managed to do quite a few things. I've had my own lives, I've seen my teachers perform and I've been able to see my favorite Japanese bands and artist perform on stage and give me inspiration.
Everything thanks to Shobi College of Music! I want to thank all teachers and staff who took me in with warm hearts and saw me, not as a foreigner, but as a member of the music family.
Thank you!
Best Regards
Maddie (Aya Fortuna)