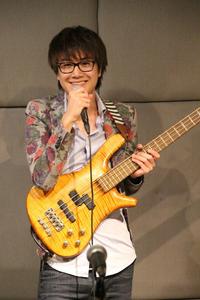 I have been a student at Shobi College of music for 4 years. I have joined the Pop Contemporary department majoring in bass for the first 2 years and on my third year moved to Jazz & Popular course in the Comprehensive Music department.
I have loved it here since day one. I remember I wasn't able to speak Japanese that well, but through music I was able to connect to people without even knowing much of their language. I always get to play the music I like and study with teachers who really care a lot about music and their students.
I am sure if you are a music lover like me, this school will be perfect for you!