Home>
【EVENT UPDATES】Joint Organizations Information Session on December 2nd, 2016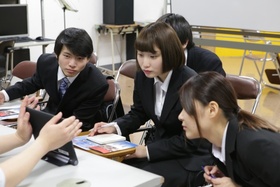 On December 2nd, 2016, Joint Organizations Information Session was held at SHOBI's main and 1st building.
A total of 31 organizations participated. Below is a list of the various types of companies.
•
TV, Concert Sound, Lighting, Imaging related company
•
Concert, Stage set up related company
•
LIVE house management related company
•
AV equipment rental, Operations related company
•
Program production, Commercial Movie Production, TV engineering related company
•
FM Broadcasting Station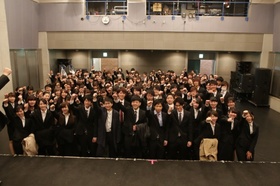 This session attendees were, including the international students, 1st year students from the Sound and Visual Department, Music Business Department and 3rd year students from Comprehensive Music Department. A total of 160 students participated.
For the 1st year students, it's only been 8 months since the start of their course however; being able to interact with these organizations provided them with a better understanding.
After the opening ceremony, each organizations set up their own booths, allowing students to be able to ask any questions that they might have.
Not only did they provide information about their own organization, they also went further to explain the process for employment as well as important advices for the students who were interested. For the students, it was a day of getting to know the various organizations around, even more to provide them with an ultimate goal which they would want to achieve at the end of their course.