Home>
【Live Information】Electric Organ Course's Live 2014.4.9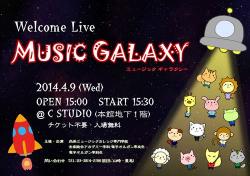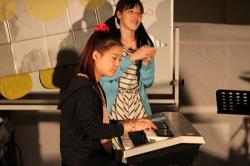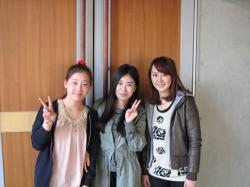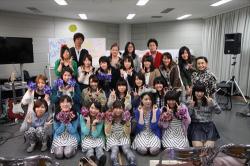 On Wednesday April 9th Electric Organ Course held a live in Shobi's Studio in the main building. Here are some words from the Electric Organ course's Korean student Kuman Solhee.
Hello everyone! I'm Kuman Solhee.
This was a live to welcome the new students. Students from the 2nd year of Electric Organ course and 2nd year Academy Electric Organ course performed in main building's 2nd underground floor 「C Studio」.
We performed a total of 11 songs including "American Wake" and a Disney Medley.

We started to prepare for this live since December and it's a live that we all discussed and created by ourselves. This live's title 「MUSIC GALAXY」was also decided by us.
The poster was also created by the classmate Moroizumi. We had a lot of fun also rehearsing during sumer holiday. I was also in charge of recording the video of this event.
It was a very fun live that lasted 1 hour.

These are the foreign students from the Electric Organ course.

I'm the one in the left. In the middle in Wang Yan, a 3rd year Academy student from China. And in the right, there's Hiu Yichun, a new student from Taiwan.
From now on, Electric Organ course will hold lots of lives outside the school too. I'm really looking forward to that.