Home>
Message from current students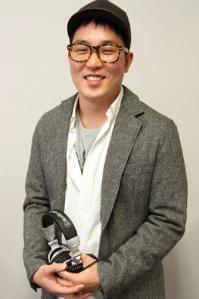 I came to japan because of my dream about study the sound & visual production.
And yes, I did not recognize any Japanese before I come.
Therefore, I studied in Japanese language institution for two years. In the meanwhile my life in japan has begun as well.

After my graduation from the language school, I have been looking for the different college that provides sound & visual production course. And finally, SHOBI music college became my final choice.

The first year in SHOBI, I learned about PA, illumination, recording and video production and it truly helped me a lot to improve my ability.
Still got one more year to go!! I'll try to do my best in SHOBI and also I'm looking forward to have employment here after my graduation.