Home>
Pro Musician Department skill assessment 2015 06 09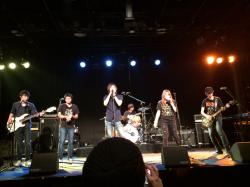 At SHOBI, There are four tests per year.
Today, June 9th, was the start of the first mid-term skill assessment test this year. The top international students were from the Ensemble class from the Pro Musician Department.

International student, Li from Korea, is playing bass at Studio Buca (Main building B2)
Even as a test, the atmosphere is set to feel like an actual live.
Skill Assessment tests will continue for one week.